Godrej Housing Finance Home Loan
Enjoy flexibility in loan repayment at its best with Godrej Housing Finance home loan options. The company offers a host of home financing solutions to customers, both Indian residents and NRIs, at reasonably low and attractive interest rates, starting at 8.64% per annum and going up to 9.19% per annum. The company offers a maximum loan tenure of up to 30 years. Godrej Housing Finance is renowned for fast loan approvals and individually tailored EMI plans for its applicants. The processing fee for home loan applications is 3% of the total loan amount.
Godrej Home Loan EMI Calculator
Avoid confusion get it right with BASIC
Break up of Total Payment
Principal Amount

Total Interest
Godrej Housing Finance Key Highlights
Get the lowest interest rates with Godrej Housing Finance
| | |
| --- | --- |
| Loan Amount | Basis the credit profile of the applicant, subject to the RBI's capping limit on the LTV ratio set |
| Rate of Interest | Starts at 8.64% per annum |
| RPLR | |
| Processing Fee | 3% of the total amount of loan |
| Maximum Tenure for Repayment | Up to 30 years |
| Penal Rate of Interest | |
| Rate Packages | |
| Charges for Prepayment/Foreclosure | |
Godrej Housing Finance Interest Rates in 2023
Godrej home loan interest rate starts at as low as 8.64%. The maximum repayment tenure that the company offers is up to 30 years. The company's relatively lower interest rates attract customers from other banks to try its Balance Transfer facility. Listed below are the respective rates of interest offered at Godrej Housing Finance for different slabs of customers:
| Loan Slab | Interest Rate for Home Loan |
| --- | --- |
| Salaried, Indian Resident | Starts at 8.64% p.a.  |
| Self-Employed Practicing Professional | Starts at 9.19% p.a.  |
| Salaried, NRI | Starts at 8.64% p.a.  |
| Self-Employed, Business | Starts at 9.19% per annum  |
Interest rates were last updated on 7th September 2023
Godrej Home Loan Eligibility Criteria
Godrej Housing Finance offers home loans only to customers who meet the specified criteria for eligibility. Take a look below at Godrej Finance home loan eligibility requirements for borrowers:
| Eligibility Parameters | For Salaried Individuals | For Self-Employed Individuals |
| --- | --- | --- |
| Age Range (in years) | 23 - 62 Years | 23 - 62 Years |
| Nationality | Indian Resident, NRI | Indian Resident, NRI |
| Minimum Income Earned | | |
Godrej Housing Loan Processing Fee and Charges
Godrej Housing Finance charges its customers a nominal processing fee and some additional costs to cover the expenses involved in processing their home loan application. Tabulated below are the Godrej home loan processing fee and other charges that you may need to bear as part of the loan application procedure:
Processing Fee

3% of the total loan amount


Penalty for Late Payment Per Month

2% of the total EMI unpaid


Part Prepayment/Foreclosure Charges

Individuals - None
Non-Individuals - 4% on prepaid principal


Loan Foreclosure Letter Charges

Rs. 500


Fee for Repricing

1% of unpaid principal


Technical Fees

As per actuals


EMI Bounce

Rs. 1,000


Repayment Mode Swap (Cheque/NACH)

Rs. 500


Charges for Loan Cancellation

None - up to 30 calendar days or the first due date of the EMI, whichever is earlier.
1% of unpaid principal thereafter


Charges for rate conversion

0.5% - 1.5% of unpaid principal


Stamping or Franking Fee

As per actuals


Valuation Fees

As per actuals Get a Free Consultation from BASIC Home Loan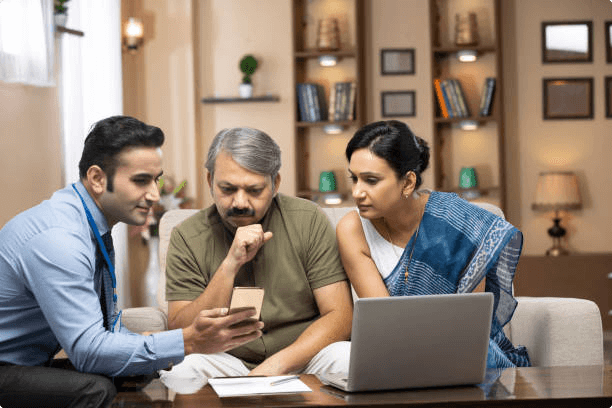 Godrej Home Finance Schemes and Top Plans
Godrej Housing Finance offers a variety of home loan schemes to its customers. These plans aim to encourage loan applicants to realise their dream of owning a home with no hassle. Listed below are some of the most popular plans offered by Godrej Home Finance:
1. Loan Against Property
Designed for major life events like education fees, weddings, change of career, etc.
Only interest to be paid for up to 3 years
Loans up to 80% MV
Loan tenure up to 25 years
2. Plot Loan
Designed to help finance a land plot for the construction of a home
EMI Break facility available
Low rates of interest offered
Up to 80% of Loan to Value
3. Balance Transfer
Empowers customers to seamlessly transfer their existing home loan to Godrej Housing Finance
Rates of interest customized to your convenience
Higher eligibility criteria are available
Top-up loan facility offered
4. Godrej Home Loan
Plan available for constructing or purchasing a residential property, but also offered to applicants eager to make home improvements/renovations/extensions
Flexible loan repayment options are available, such as Flexible Payment Plan and Design Your EMI for properties under construction
EMI Break Feature offered to make loan repayment more comfortable for the borrower
Parallel Funding facility enables easy affordability of loan repayment
Loan tenure up to 30 years
Note: All of the above home loan plans are made available to applicants solely at the discretion of Godrej Housing Finance, taking into consideration the earning and repayment capacity of the applicant.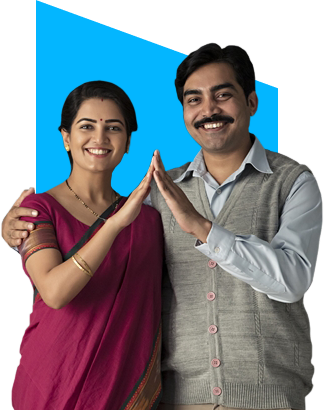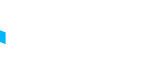 Get Home Loan Starting at 8.5% Interest Rate from BASIC Home Loan
Documents Required for Godrej Home Loan
As part of your home loan application, you would be required to submit a complete set of mandatory documents that Godrej Housing Finance needs to process your application. For your reference, listed below are the essential Godrej Finance Home Loan documents for salaried and self-employed borrowers:
Documents Required for Salaried Applicants
Proof of Income
Proof of employment for the last 2 years - Salary slip with the date of joining, Form 16, or letter of appointment
Proof of Bonus of last 2 years or variable incentive received in last 6 months - Salary slip showing bonus or variable incentive received or bank statement with money credited
Salary slip of 1 month latest or Salary Certificate authorized by Company signatory
Bank account statement of previous 6 months
Other Required Documents
KYC documents
For approved projects under construction - Bank account statement or receipt of payment to the Builder
Stamped Sale Agreement or Allotment Letter
For property resale - Occupancy Certificate for ready property or copy of Approved Plan
Bank account statement or receipt of payment to the seller
Previous Chain Link title documents
Documents Required for Self-Employed Applicants
Proof of Income
Bank statements for the previous 1 year
Tax Audit Report (if applicable)
ITR and financial statements - Balance Sheet, Profit & Loss Statement of 2 years (attested by CA)
Proof of business continuity for 5 years
Other Required Documents
Payment receipt made to Builder or Allotment Letter for Property Under Construction
Payment Receipt to Seller for Home Loan for Property Resale
Common Documents Required from Both Salaried and Self-Employed Applicants
| Type of Document | Documents Required |
| --- | --- |
| Identity & Address Proof | Valid passport, Voter's ID, Aadhaar card, valid DL |
| Documents Related to Property | Proof of payment made to builder/seller (as the case may be) |
Interest rates were last updated on 15 July 2023
How to Apply for Godrej Finance Home Loan?
If you're interested in applying for a home loan with Godrej Housing Finance company, follow the simple steps below:
Go to the Apply Now section on the BASIC Home Loan website.
In the form provided in the section, please enter your name, contact details, and other information, as specified.
Click on Submit to submit the form.
A BASIC Home Loan team member will contact you at the earliest to help guide you through the home loan application procedure.
Find Godrej Housing Finance Home Loan Offices Near You
Godrej Housing Finance office is easily accessible in the city you reside. Look us up online by searching for a Godrej Housing Finance home loan branch near you, or connect with a team representative from BASIC Home Loan to help you initiate the home loan application process. You can also connect with the nearest branch office of Godrej Housing in case you have any queries, grievances, or complaints about home loans.
Disclaimer:
Please refer to the official website of Godrej Housing Finance for the latest home loan interest rates and updates on eligibility criteria, home loan schemes, home loan application fees, required documents, and other FAQs on home loans.
FAQs
Godrej Housing Finance loans offer the following multiple benefits to their customers:
The company offers flexible loan repayment options such as parallel funding, EMI breaks, and self-designed EMI option
Quick loan clearance feature available
Relatively lower EMIs starting from Rs. 638 per lakh
Longer repayment tenure provided
Attractive ROI on housing loans
The company charges 3% of the loan amount as a processing fee for home loans.

Yes, the prepayment option for home loans is available at Godrej Housing Finance without any prepayment or foreclosure charges on housing loans at floating rates.

In case you wish to apply for a joint home loan with Godrej Housing Finance, a member of the immediate family (spouse, parents or children) can apply as a co-applicant for the loan.

Godrej Housing Finance offers its customers the "Design your EMI" flexible repayment option that allows them to choose lower EMI plans for easy paybacks.

Godrej levies a foreclosure charge of 4% on the principal amount prepaid.

Godrej Housing Finance generally collects the original property papers as security for the loan amount granted to the applicant.

Yes, Godrej Housing Finance allows for the Home Loan Balance Transfer option to existing home loan borrowers of other banks to transfer their balance loan amount to Godrej at attractive rates of interest.