Home Loan in Faridabad
Buying a home is not just a financial transaction; it is about making memories and establishing roots. Considering the steady rise in interest in homeownership among young borrowers, banks and NBFCs offer many home loans in Faridabad to encourage this young population to work towards realizing their dreams. The starting rate of interest on home loans offered in Faridabad is roughly 8.50% for a maximum loan duration of 30 years. Instant approvals on home loans are also available at several banks and NBFCs in Faridabad by applying for the loan amount online. Besides, it is super convenient to apply for a home loan with just a few clicks.
Home Loan EMI Calculator
Avoid confusion get it right with BASIC
Break up of Total Payment
Principal Amount

Total Interest
Home Loan Interest Rates in Faridabad
The average rate of interest offered by a lender is one of the key factors that attract prospective borrowers in the city. The same holds for applicants for home loans. The lower the interest rate, the more home loan applications a lender (bank/NBFC) will receive. The average home loan interest rate in Faridabad for some of the top banks/NBFCs is tabulated below:
| Basic Bank/NBFC Partner | Name | Max Tenure (in years) | Rate of Interest | Processing Fees (INR) | Contact |
| --- | --- | --- | --- | --- | --- |
| | HDFC Bank | 30 years | 8.65% - 9.85% | Rs. 3,540 - 0.25% | Enquire |
| | Aditya Birla Capital | 20 years | 8.80% - 14.75% | 0.75% - 1% | Enquire |
| | Fedbank | 30 years | 10.15% - 10.30% | Rs. 20,000 | Enquire |
| | SBI | 30 years | 9.15% - 12.95% | Rs. 10,000 - 0.25% | Enquire |
| | Aavas Financiers | 25 years | 8.50% - 17% | Minimum 1% | Enquire |
| | Tata Capital | 30 years | 8.95% - 12% | Rs. 3,540 - 0.25% | Enquire |
| | IDFC First Bank | 30 years | 8.85% - 9.25% | 0.25% - 0.50% | Enquire |
| | Kotak Mahindra Bank | 20 years | 8.75% - 9.60% | Rs. 10,000 - 0.25% | Enquire |
| | PNB Housing | 30 years | 8.75% - 11.45% | Rs. 10,000 - 0.50% | Enquire |
| | Bajaj Finserv | 30 years | 8.60% - 15% | 0.30% - 1% | Enquire |
Eligibility Criteria for Home Loans in Faridabad
To check whether or not you meet the home loan eligibility in a Faridabad bank or NBFC, it is important to check the checklist of requirements specified by the bank/NBFC you apply to. For your easy reference, the standard eligibility requirements at most banks and NBFCs in Faridabad for home loan applications are given below:
| Eligibility Parameters | Salaried Individuals | Self-Employed Individuals |
| --- | --- | --- |
| Citizenship | Indian citizen | Indian citizen |
| Professional Experience | Minimum 3 years with a recognized company | Minimum 3 years with a recognized company |
| Age | 23-70 years | 25-70 years |
| Monthly Income | Nothing Specific | Nothing Specific |
| CIBIL Score | Nothing Specific | Nothing Specific |
Note: Applicants are encouraged to declare any additional sources of income besides those mentioned in the table above to boost their chances of getting a home loan approval.
All loan applicants (both salaried and self-employed) must be citizens and residents of India.
Salaried applicants must be at least 23 years old, and the upper age limit is 70 years. Self-employed borrowers should be between 25 and 70 years old at the time of home loan application.
All salaried borrowers must produce proof of work continuity with a recognized firm for at least 3 years. Self-employed applicants would need to prove steady business continuity for a minimum of 5 years.
Note:These criteria are subject to variation from one bank to another. It is recommended that you check with the specific bank you are applying to for a home loan for its eligibility requirements.
Top Banks for Home Loans in India
Top NBFCs for Home Loans in India
Home Loan in Top Cities Get a Free Consultation from BASIC Home Loan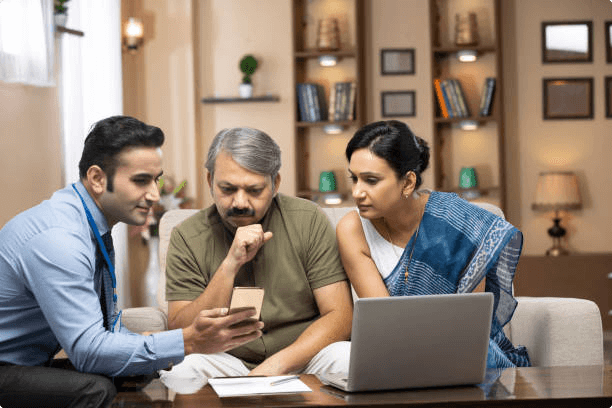 Document Requirement for Home Loans in Faridabad
When applying for a home loan with a bank or NBFC in Faridabad, you would be asked to submit a specific number of documents that are a part of the home loan processing application. Listed below is the complete set of home loan documents required in Faridabad banks and NBFCs from salaried and self-employed applicants:
1. For Salaried Loan Applicants
Salary slips for the previous 3 months
Copy of proof of ID, such as an Aadhaar Card, Voter's ID, or Driving License
ITR proof for the last 2-3 years
Letter of Employment/Appointment Letter in case of employment with current company for less than 12 months
Offer Letter or Letter of Increment with CTC
Form 16 for previous 2 years minimum
Proof of age - Passport, Birth Certificate, Marksheet for Class X
2. For Self-Employed Loan Applicants
Proof of income - Bank statements for the last 6 months
ITR for the last 2-3 years
Proof of ID for KYC - Voter's ID, PAN Card
Proof of Business Address - Utility Bill for the Business Establishment
| Type of Document Required | Examples of Documents that can be Submitted |
| --- | --- |
| Proof Of Residency | Aadhaar Card, Valid Passport |
| Proof Of Income | Bank Passbook, Bank statement, Last 3 years IT Return |
| Proof Of Age | PAN Card, Voter ID, Birth Certificate, Registration Certificate Of Establishment |
| Proof Of Employment | Certified Letter from Employee/Company Memorandum  |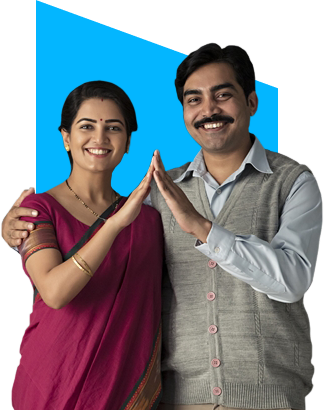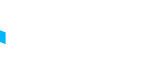 Get Home Loan Starting at 8.5% Interest
Rate from BASIC Home Loan
Home Loan Options Available in Faridabad
Banks and NBFCs in Faridabad offer a variety of housing finance options to prospective loan borrowers to meet their individual needs. Every individual or household may have different requirements to avail of the home loan facility. Keeping this in mind, banks and NBFCs provide loan options to their customers. Tabulated below are the common objectives of availing of a housing finance option in Faridabad:
| Type of Document Required | The Object of the Loan |
| --- | --- |
| Loan Against Property | Loan amount availed for buying another residential property by keeping a current one as collateral with the bank/NBFC |
| Home Loan Balance Transfer | To transfer the existing home loan amount to another bank to avail lower interest rates and higher benefits |
| Land Purchase Loan | To buy land for the construction of residential property |
| Home Construction Loan | To construct a new house from scratch instead of moving into a ready house |
| Business Loan | To buy a commercial property for business establishment/expansion |
| Home Improvement Loan | To make upgrades/renovations/repairs to existing property |
Note:The options tabulated above are the most popular loan options availed of by most customers. Please check with your specific bank for other home loan options that they offer.
Best Banks and NBFCs for Home Loans in Faridabad
If you're looking for the top banks or NBFCs in Faridabad that offer the best or the lowest interest rates, listed below are some of the most popular names in the industry. Note that all of these banks and NBFCs are partnered with BASIC Home Loans:
FAQs
The easiest way to apply for a home loan in Faridabad is to apply through the BASIC Home Loan website. Visit the BASIC home loan website and go to the Apply Now section on the portal. Enter your name and contact details in the form provided and submit the form. A team representative from BASIC will contact you shortly to guide you through the housing loan application process.

Salaried employees applying for a home loan in Faridabad must earn at least Rs. 10,000 per month to be considered eligible for a home loan application. Self-employed applicants, meanwhile, must be able to prove a steady income of Rs. 2 lakh per annum for applying for a home loan.

Aavas Financiers offers the lowest interest rates on home loans in Faridabad at 8.50%. Also, L&T Finance offers low-interest rates to prospective customers in Faridabad at 8.55%.

Yes, applying for a joint home loan in Faridabad is possible. Generally, the co-applicant is an immediate family member of the primary applicant.

A credit score in the range of 700-750 or higher is generally acceptable for home loan applicants to banks in Faridabad.