Home Loan in Delhi
Residing in India's capital city and aspiring to own your dream home? Several top banks and NBFCs in Delhi can help you turn that dream into reality in no time! Home loans in Delhi are available at attractive rates of interest starting from 8.55% per annum. The maximum loan tenure is for up to 30 years.
There are several banks and NBFCs in Delhi that allow customers to transfer the balance amount from their existing home loan availed from other lenders. A home loan balance transfer facility is offered at relatively lower interest rates, which attracts existing borrowers. In addition to loan balance transfer, Delhi banks and NBFCs also come up with certain special plans to encourage home loans for rural housing, affordable housing schemes, and home loans without the prerequisite for formal income documents.
Home Loan EMI Calculator
Avoid confusion get it right with BASIC
Break up of Total Payment
Principal Amount

Total Interest
Home Loan Interest Rates in Delhi
Every bank or NBFC in Delhi offers housing finance to customers interested in purchasing or constructing a residential property at a certain interest rate. These rates are generally competitive, and each bank strives to attract borrowers to avail of a home loan facility with it. The average home loan rate of interest offered at most banks/NBFCs in Delhi starts at 8.55%. The table below lists the different interest rates offered by the various top banks and NBFCs in Delhi (partnered with BASIC Home Loan). It also highlights the financial institution offering the lowest home loan interest rate in Delhi.
| Basic Bank/NBFC Partner | Name | Max Tenure (in years) | Rate of Interest | Processing Fees (INR) | Contact |
| --- | --- | --- | --- | --- | --- |
| | HDFC Bank | 30 | 8.70% - 9.75% | 3,540 - 0.25% | Enquire |
| | Aditya Birla Capital | 20 | 8.85% - 13.50% | 0.75% - 1.00% | Enquire |
| | State Bank of India | 30 | 8.75% - 9.75% | 10,000 - 0.25% | Enquire |
| | Aavas Financiers Ltd | 25 | 13.00% - 17.00% | Min 1.00% | Enquire |
| | Tata Housing | 30 | 8.60% - 12.50% | 3,540 - 0.25% | Enquire |
| | Navi | 30 | 8.55% - 9.75% | 10,000 | Enquire |
| | PNB Housing | 30 | 8.75% - 11.95% | 10,000 - 0.50% | Enquire |
| | Bajaj Finserv | 30 | 8.60% - 13% | 0.30% - 1% | Enquire |
| | L&T Finance | 30 | 8.75% - 10.30% | 10,000 | Enquire |
| | Fedbank | 30 | 10.15% - 10.30% | 20,000 | Enquire |
Eligibility Criteria for Home Loans in Delhi
Every bank or NBFC in Delhi has a specific set of pre-defined criteria that the prospective home loan applicant must meet to be considered eligible for receiving the applied loan amount. The table below represents some of the standard and commonly acceptable criteria for home loan eligibility in Delhi by the top banks and NBFCs in the city:
Eligibility Parameters
Salaried Individuals
Self-Employed Individuals
Citizenship
Indian
Indian
Professional Experience
3 years
5 years
Age

21 - 62 Years

25 - 70 Years

Monthly Income

Rs. 30,000 - Below 37 years old
Rs. 40,000 - 37-45 years old
Rs. 50,000 - Over 45 years old

Steady income source for a minimum of 5 years

CIBIL Score
Over 750
Over 750
Note: Applicants are encouraged to declare any additional sources of income besides those mentioned in the table above to boost their chances of getting a home loan approval.
All home loan applicants seeking housing finance at top Delhi banks and NBFCs must be Indian residents.
Salaried home loan applicants should ideally be between 23 and 62 years of age, while self-employed individuals are considered eligible for home loan applications between 25 and 70 years of age.
Salaried applicants must demonstrate a minimum of 3 years of professional experience, and self-employed applicants are required to show business continuity for at least 5 years.
Both salaried and self-employed home loan applicants must have a Credit/CIBIL score of more than 750 to qualify for availing home loans at Delhi banks.
Note:These criteria are subject to variation from one bank to another. It is recommended that you check with the specific bank you are applying to for a home loan for its eligibility requirements.
Top Banks for Home Loans in India
Top NBFCs for Home Loans in India Get a Free Consultation from BASIC Home Loan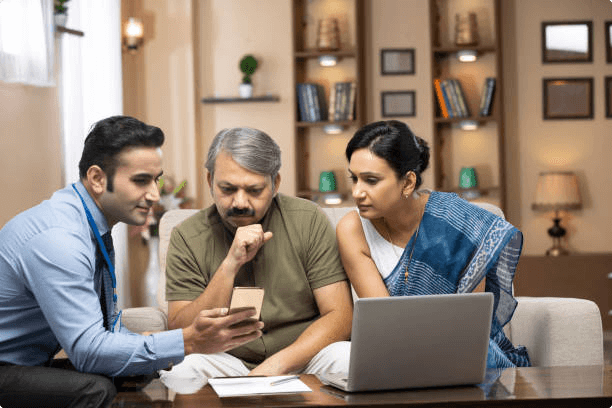 Document Requirement for Home Loans in Delhi
The home loan application process is incomplete without the applicant submitting a set of required official documents to the bank/NBFC applied to. All banks and NBFCs in Delhi demand these documents as part of the home loan application procedure. Some of the most essential and mandatory home loan documents in Delhi that you may need to submit along with your application are:
1. For Salaried Loan Applicants
Proof of ID (any one): Voter ID, DL, Aadhaar Card, Passport, PAN Card
Property Documents: Land Tax receipt from the land revenue department, Certificate of Possession, Occupancy Certificate (for ready apartments), stamped Sale Agreement, Sales Deed, Letter of Allotment, receipt of payment made to builder/seller, bank account statement, NOC from builder/housing society
Proof of Residence (any one): Telephone bill, Property Tax receipt, Electricity bill, Water Tax, Mobile bill (post-paid)
2. For Self-Employed Loan Applicants
Financial statements (CA-audited): Balance Sheet, Profit&Loss Account Statement
Proof of Business: Partnership Deed, ROC Registration Certificate, PAN Card, SEBI Registration Certificate, GST Registration Certificate, Import
Export Code, Trade License, Memorandum of Association
Bank account statement of previous 6 months
| Type of Document Required | Examples of Documents that can be Submitted |
| --- | --- |
| Proof Of Residency | Aadhaar Card, Valid Passport |
| Proof Of Income | Bank Passbook, Bank statement, Last 3 years IT Return |
| Proof Of Age | PAN Card, Voter ID, Birth Certificate, Registration Certificate Of Establishment |
| Proof Of Employment | Certified Letter from Employee/Company Memorandum  |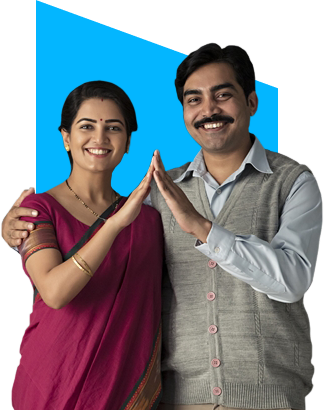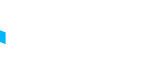 Get Home Loan Starting at 8.5% Interest
Rate from BASIC Home Loan
Home Loan Options Available in Delhi
Different banks and NBFCs in Delhi offer different home loan schemes and plans to prospective home loan applicants based on their requirements and earning potential. This helps determine the repayment capacity of the borrower. Listed below are some of the most common types of home loan options available at Delhi banks and NBFCs:
| Type of Document Required | The Object of the Loan |
| --- | --- |
| Home Conversion Loan | To move to a new house after already taking a home loan to buy a residential property |
| NRI Home Loan | For NRIs keen on buying residential properties in India |
| Home Loan for Buying a House | To buy a new house or already-owned residential property |
| Home Loan Balance Transfer | To transfer existing home loan amount from current lender to another lender on account of a lower rate of interest/better customer service by new lender |
| Home Loan for Construction | To construct own house |
| Home Loan for Expansion/Extension | To expand/extend/alter existing property's structure/design |
| Home Improvement Loan | To renovate/repair existing residential property |
Note:The options tabulated above are the most popular loan options availed of by most customers. Please check with your specific bank for other home loan options that they offer.
Best Banks and NBFCs for Home Loans in Delhi
If you're interested in availing of a housing finance scheme with a top Delhi bank/NBFC, you can find below the top 5 financial institutions that lend money at attractive and competitive interest rates to prospective home loan borrowers.
FAQs
Several top banks and NBFCs in Delhi offer prospective applicants home loans starting at 8.55% per annum.

The easiest way to apply for a home loan in Delhi is to visit the website of BASIC Home Loan and go to the 'Apply Now' section. Fill out the application form provided with your name and other contact details. A team member of BASIC will contact you as soon as possible and initiate the home loan application process for you.

Generally, no bank or NBFC offers its borrowers a 100% home loan option. Housing finance is available only between the range of 75% and 90% of the cost of the property.

Most banks and NBFCs in Delhi offer their prospective home loan applicants instant approval on housing finance applications.

Yes, several top banks in Delhi offer home loan options to customers for buying a residential resale property. Kindly check with your bank/NBFC for the specific requirements for applying for a resale property home loan.