ICICI Bank Home Loan
ICICI Bank is an important player in the Indian banking industry. The bank provides its customers with a variety of useful financial and banking products. An example of such a loan is a home loan, which is available to both individuals as well as families in order to purchase or build the home of their dreams. Eligible applicants are offered home loans in the range of 9.25 and 10.05% per annum for a total duration of 30 years. The bank offers flexibility in the repayment of loans, both in terms of amount and frequency, as per customer convenience. The processing fees for ICICI home loans are as low as 0.30%, and the prepayment penalty on floating-rate loans is also completely waived for customers. In addition, the ICICI bank home loan is linked to the Pradhan Mantri Awas Yojana scheme, or PMAY, which intends to offer affordable housing plans to poor people in urban areas by 2024.
ICICI Bank Home Loan EMI Calculator
Avoid confusion get it right with BASIC
Break up of Total Payment
Principal Amount

Total Interest
ICICI Bank Home Loan Key Highlights
Get the lowest interest rates with ICICI Bank
| | |
| --- | --- |
| Loan Amount | Based on the eligibility of the loan applicant |
| Rate of Interest | 9.25% - 10.05% |
| RPLR | NIL |
| Processing Fee | 0.50% - 2.00% |
| Maximum Tenure for Repayment | 30 years |
| Penal Rate of Interest | NIL |
| Rate Packages | NIL |
| Charges for Prepayment/Foreclosure | NIL |
ICICI Home Loan Interest Rates in 2023
ICICI offers an attractive rate of interest starting at 9.25% per annum. ICICI bank home loan interest rate varies as per the bank's different loan slabs for salaried and self-employed individuals, as represented in the table below:
| Loan Slab | Interest Rate for Home Loan |
| --- | --- |
| Up to Rs. 35 lakhs (Salaried Individuals) | 9.25% - 9.65% p.a  |
| Up to Rs. 35 lakhs (Self-Employed Individuals) | 9.40% - 9.80% p.a.  |
| Rs. 35 lakhs to Rs. 75 lakhs (Salaried Individuals) | 9.50% - 9.80% p.a.  |
| Rs. 35 lakhs to Rs. 75 lakhs (Self-Employed Individuals) | 9.65% - 9.95% p.a.  |
| Over Rs. 75 lakhs (Salaried Individuals) | 9.60% - 9.90% p.a.  |
| Over Rs. 75 lakhs (Self-Employed Individuals) | 9.75% - 10.05% p.a.  |
Interest rates were last updated on 21st August 2023
ICICI Bank Home Loan Eligibility Criteria
ICICI makes it mandatory for all loan applicants to meet certain specific eligibility standards for the approval of their loan application. A few standard ICICI home loan eligibility criteria are listed below for your reference:
| Eligibility Parameters | For Salaried Individuals | For Self-Employed Individuals |
| --- | --- | --- |
| Age Range (in years) | 18-65 | 18-65 |
| Nationality | Indian Resident or NRI | Indian Resident or NRI |
| Minimum Income Earned | NIL | NIL |
ICICI Home Loan Processing Fee and Charges
Processing fee refers to the amount that a bank charges its customers as a cost for processing the application for a home loan. The table below enlists the ICICI home loan processing fee:
Charges for Loan Processing/Loan Renewal

0.50%


Late Payment Charges

For home loan: 2% for every month
For home overdraft: 1.5% of the unpaid amount, subject to min. Rs. 500/- and max. Rs. 5,000/-

Charges for Repayment Mode Swap
Rs. 500
Charges for Cheque Bounce

Rs. 500


Charges for Revalidation of NOC

Rs. 100


Charges for CIBIL Report

Rs. 50


Charges for Prepayment

For non-individual applicants or co-applicants: 2% on the unpaid principal on full repayment of the top-up loan
For ICICI home loan and ICICI home improvement loan facilities with floating interest rate: 0
For ICICI bank home

Charges for Conversion into ICICI home loans

Floating to dual fixed interest rate: 0.5% of the unpaid principal amount
Dual fixed rate to floating interest rate: 0.5% of the unpaid principal amount
Lifetime fixed to floating interest rate: 1.75% of the unpaid principal amount

Charges for Retrieval of Documents

Rs. 500


Charges for Duplicate NOC/No-Dues Certificate

Rs. 100


Administrative Charges

Rs. 5,000


Repossession, Legal, and Incidental Charges

At actuals
Top Banks for Home Loans in India
Top NBFCs for Home Loans in India
Home Loan in Top Cities Get a Free Consultation from BASIC Home Loan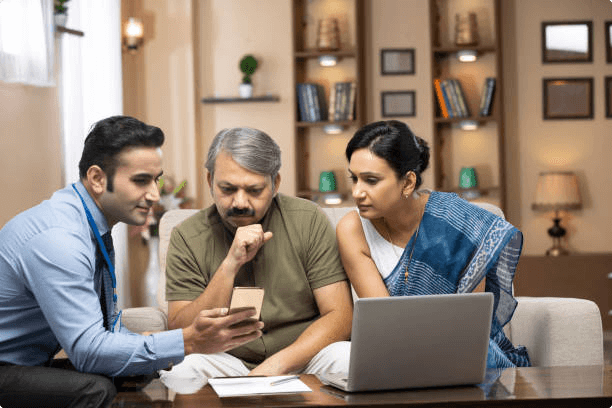 ICICI Home Loan Schemes and Top Plans
ICICI offers a wide array of home loan options to its privileged customers, both salaried and self-employed, at floating interest rates. Given below are the top 5 home loan schemes available at ICICI Bank, with their key features:
1. ICICI Bank 30-Year Home Loan
Loan tenure extended up to a total of 30 years, enabling convenient repayment by the borrower
ICICI offers competitive rates on fixed and floating-interest loan schemes
EMI is relatively low at Rs. 808 per lakh
2. ICICI Bank Instant Home Loan
Loan facility that does not require any document submission for approval
Loan amount up to Rs. 1 crore are pre-approved by the bank and exclusively available for customers who have a salary account with ICICI
Processing fee for loan application offered at discounted rates
3. ICICI Bank Step Up Home Loans
Minimum Rs. 20,000 monthly income is required to avail of the loan facility
Ideal for young professional individuals earning an adequate income every month
Total loan tenure up to 20 years
4. ICICI Bank Pradhan Mantri Awas Yojana
ICICI has a tie-up with PMAY under which the bank offers the Credit Linked Scheme or CLSS to certain eligible beneficiaries, such as Low Income Group (LIG), Economically Weaker Section (EWS), Middle Income Group–I (MIG-I), MIG-II
CLSS can be offered for building or buying a new house/property
It can also be availed for making improvements/alterations in an existing property, such as expanding/extending its space
5. ICICI Bank NRI Home Loan
Offered at competitive interest rates
The bank charges a processing fee of up to 2% of the loan amount (exclusive of applicable taxes) for processing the loan application
No charges incurred on part-prepayment of the loan amount
Interest rate is computed on a monthly reducing basis
Note: Note: All of the above home loan plans are made available to applicants solely at the discretion of ICICI Bank, taking into consideration the earning and repayment capacity of the applicant.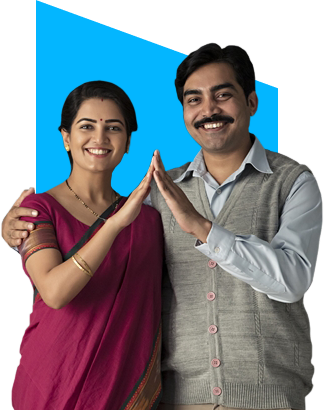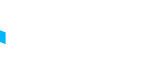 Get Home Loan Starting at 8.5% Interest Rate from BASIC Home Loan
Documents Required for ICICI Home Loans
All individuals and professionals applying for a home loan with ICICI Bank must submit a set of documents, as demanded by the bank, at the time of loan application. Listed below is the complete set of ICICI bank home loan documents that salaried and self-employed applicants must submit.
Documents Required for Salaried Applicants
Proof of Income
Salary slips of previous 3 months of employment
Bank statements from at least the previous 6 months
Other Required Documents
Income Tax Returns (ITR) / Form 16
Documents Required for Self-Employed Applicants
Proof of Income
Balance Sheet certified/audited by CA and Profit & Loss Account from previous 3 years
ITR with income calculation from previous 3 years
Bank statements from the last 6 months
Other Required Documents
Proof of the existence of business
Proof of Identity, Age, and Residence
Certificate of academic qualifications
ITR/Form 16
Common Documents Required from Both Salaried and Self-Employed Applicants
Type of Document
Documents Required
Identity & Address Proof

Passport
PAN Card
Voter's ID
Driving License
Aadhar Card
Utility Bills

Documents Related to Property

NIL
Interest rates were last updated on 15 July 2023
Apply for HDFC Bank Home Loan at Low Interest Rates
Apply Now
How to Apply for ICICI Bank Home Loan?
There's an easy way to apply for an ICICI home loan, which is listed below:
Proceed to the APPLY NOW section on the website - BASIC Home Loan

Fill in the form by entering your Name, Contact details and submit the form

The team from BASIC Home Loan will reach out to you to initiate a hassle-free Home Loan application process.
Find ICICI Home Loan Offices Near You
If you're looking to avail of a home loan facility with ICICI, feel free to fill out the free consultation form provided and one of the team members from BASIC will connect with you shortly with the necessary details and procedure to apply for a home loan.
Disclaimer:
For the latest Home Loan Interest rates and updates in Eligibility criteria, Home Loan offers, Home Loan application Fee and Charges, Required Documents, and other FAQs related to Home Loans, please refer to the ICICI Bank website.
FAQs
The interest rate for ICICI home loans starts at 9.25% and may go up to 10.05% per annum.
Women applicants may be entitled to a discounted home loan interest rate of 6.75% p.a.

The guidelines laid down by the RBI suggest that banks such as ICICI can offer a loan of up to 90% of the property cost. This is applicable on loan amounts up to Rs. 30 lakh.

ICICI demands that home loan applicants submit their identity, residence, and income proof before applying for a loan.

ICICI allows its customers to foreclose the account anytime after paying the first EMI for the loan amount. In this case, the foreclosure charges (as applied) include 3% + taxes as may be applicable. In case 12 EMIs have been paid, no foreclosure charges apply.
Yes, ICICI offers the facility of a pre-approved home loan, also known as an instant home loan, to certain selective or premium salaried account holders. This facility is only offered by the bank based on the applicant's credit score.

ICICI accepts home loan applications from individuals with a minimum CIBIL score of 700.

To apply for a home loan with ICICI, a professional should be earning a minimum of Rs. 25,000.

Availing of the home loan balance transfer facility by ICICI allows applicants to transfer their outstanding loan amount from another lender to ICICI, thereby reducing their interest rate on the loan.

ICICI allows home loan facilities to several self-employed individuals or freelance professionals besides salaried professionals.