Home Loans in Noida
If you've been looking to buy that dream house for some time now, your search ends here. With top reputed lenders spreading their wings across the country, people residing in every part of India now have access to the most affordable home loan options at the lowest possible interest rates. Apply for the best home loans in Noida today for a seamless and hassle-free housing loan experience with complete assistance from BASIC team representatives. Several top banks and NBFCs co-exist in Noida to offer customers attractive housing finance facilities with interest rates starting at as low as 8.60% for a total tenure of up to 30 years. Noida banks offer quick loan disbursals to their customers in as little as 48 hours!
Home Loan EMI Calculator
Avoid confusion get it right with BASIC
Break up of Total Payment
Principal Amount

Total Interest
Home Loan Interest Rates in Noida
Different lenders in Noida are likely to offer different interest rates to attract prospective home loan borrowers. The table below lists the top 10 banks and NBFCs in Noida offering the most competitive home loan interest rates. The lowest interest rate on a home loan is offered at 8.60%. All the banks and NBFCs listed in the table are partnered with BASIC Home Loan:
| Basic Bank/NBFC Partner | Name | Max Tenure (in years) | Rate of Interest | Processing Fees (INR) | Contact |
| --- | --- | --- | --- | --- | --- |
| | HDFC Bank | 30 | 8.70% - 9.75% | Rs. 3,540 - 0.25% | Enquire |
| | Aditya Birla Housing | 20 | 8.85% - 13.50% | 0.75% - 1% | Enquire |
| | Fedbank | 30 | 10.15% - 10.30% | Rs. 20,000 | Enquire |
| | SBI | 30 | 8.75% - 9.75% | Rs. 10,000 - 0.25% | Enquire |
| | Aavas Financiers | 25 | 13.00% - 17.00% | Minimum 1.00% | Enquire |
| | Tata Housing | 30 | 8.60% - 12.50% | Rs. 3,540 - 0.25% | Enquire |
| | IDFC First Bank | 30 | 8.85% - 10.75% | 0.25% - 0.50% | Enquire |
| | Kotak Mahindra | 20 | 8.85% - 9.45% | Rs. 10,000 - 0.25% | Enquire |
| | PNB Housing | 30 | 8.75% - 11.95% | Rs. 10,000 - 0.50% | Enquire |
| | Bajaj Finserv | 30 | 8.60% - 13% | 0.30% - 1% | Enquire |
Eligibility Criteria for Home Loans in Noida
Several factors may determine your home loan eligibility in Noida banks and NBFCs. Some of the key eligibility requirements set by the top lenders in Noida are detailed below:
Eligibility Parameters
Salaried Individuals
Self-Employed Individuals
Citizenship
Indian
Indian
Professional Experience
3 years
5 years
Age

23-62 years

25-70 years

Monthly Income

Below 37 years - Rs. 30,000 p.m.
37-45 years - Rs. 40,000 p.m.
Above 45 years - Rs. 50,000 p.m.

Steady income for a minimum of 5 years

CIBIL Score
750 (preferred)
750 (preferred)
Note: Applicants are encouraged to declare any additional sources of income besides those mentioned in the table above to boost their chances of getting a home loan approval.
The minimum age for applying for a home loan for a salaried applicant is 23 years, and for self-employed individuals is 25 years. Salaried applicants are allowed to apply for home loans only up to 62 years of age, while self-employed applicants may apply up to only 70 years of age.
A CIBIL/credit score of 750+ is considered suitable for both salaried and self-employed borrowers.
Salaried home loan applicants must be in employment for at least 3 years, and self-employed individuals must show business continuity for a minimum of 5 years.
All home loan applicants in Noida must have Indian residency to be considered eligible.
The average monthly income range for salaried home loan borrowers between 37 and 45 years of age is Rs. 30,000 - Rs. 50,000. Self-employed applicants must be able to prove a steady source of income for at least 5 years.
Note:These criteria are subject to variation from one bank to another. It is recommended that you check with the specific bank you are applying to for a home loan for its eligibility requirements.
Top Banks for Home Loans in India
Top NBFCs for Home Loans in India
Home Loan in Top Cities Get a Free Consultation from BASIC Home Loan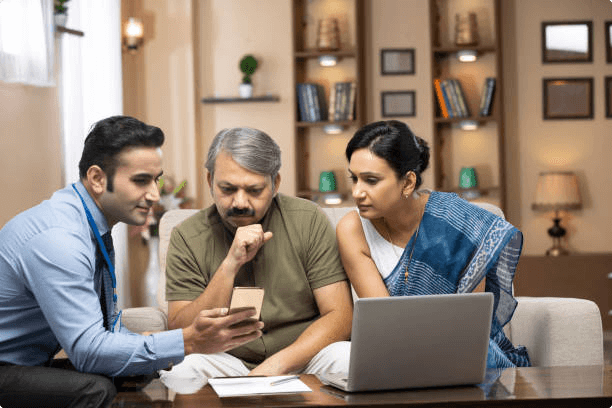 Document Requirement for Home Loans in Noida
To avail of a home loan for any specific requirement, you would need to submit a set of pre-defined documents to your lender. These documents are required as part of your home loan application processing. Some of the most important home loan documents demanded by banks in Noida are as follows:
1. For Salaried Loan Applicants
Home loan application form (duly filled in)
Age proof (any one) - Birth Certificate, DL, Aadhaar Card, Bank Passbook, PAN Card, Marksheet of Class X, Passport
ID Proof (any one) - Aadhaar Card, DL, PAN Card, Voter's ID, Passport
Residence Proof (any one) - Passport, Bank Passbook, Receipt of Insurance Policy, Voter's ID, Utlility Bills, Ration Card
Income Proof - Payslip for previous 3 months, ITR for previous 3 years, certified letter from employer, Letter of Promotion (if applicable)
2. For Self-Employed Loan Applicants
Income Proof - Details of Business License, Proof of Address of Business, ITR for previous 3 years, Certificate of Registration of Establishment (for shops/factories), CA-attested Profit & Loss Account Statement and Balance Sheet, License of Professional Practice (for consultants, doctors, lawyers, etc.)
| Type of Document Required | Examples of Documents that can be Submitted |
| --- | --- |
| Proof Of Residency | Aadhaar Card, Valid Passport |
| Proof Of Income | Bank Passbook, Bank statement, Last 3 years IT Return |
| Proof Of Age | PAN Card, Voter ID, Birth Certificate, Registration Certificate Of Establishment |
| Proof Of Employment | Certified Letter from Employee/Company Memorandum  |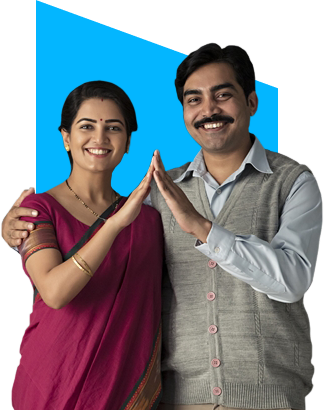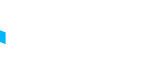 Get Home Loan Starting at 8.5% Interest
Rate from BASIC Home Loan
Home Loan Options Available in Noida
Banks and NBFCs in Noida offer home loan borrowers a variety of housing finance options as per their requirements, earning potential, and repayment capacity. Listed below are some of the common types of home loan options that prospective borrowers can avail of in Noida:
| Type of Document Required | The Object of the Loan |
| --- | --- |
| Land Purchase Loan | To buy a plot of land for constructing a house within a specified timeframe |
| Home Extension Loan | To fund the construction of additional rooms or floors to an existing property to make it more spacious |
| Balance Transfer Facility | To transfer an existing home loan to another bank for better interest rates or terms of repayment |
| Top-Up Loan | To avail an additional loan amount over and above an ongoing home loan |
| Home Purchase Loan | To buy a newly built house, pre-owned property, or house under construction |
| Home Construction Loan | To build your own home instead of buying a ready-to-move-in property |
| Home Improvement Loan | To make renovations to upgrade the interiors |
| Bridge Loan | To sell an existing house for purchasing a bigger residential property, a short-term bridge loan for up to 2 years is available to buy a new house until the existing home is sold off |
Note:The options tabulated above are the most popular loan options availed of by most customers. Please check with your specific bank for other home loan options that they offer.
Best Banks and NBFCs for Home Loans in Noida
Noida has some of the top banks and NBFCs offering housing finance options to prospective home buyers at attractive interest rates. Listed below are some of the top names that are partnered with BASIC Home Loan:
FAQs
Pradhan Mantri Aawas Yojana is now available as a home loan subsidy scheme in the Noida region for prospective home buyers, offering a subsidy of INR 2.5 lakh.

Yes, several top banks and NBFCs in Noida offer customers home loans for making improvements, upgrades, renovations, and repairs in their existing residential properties. A home improvement loan is offered to both salaried and self-employed individuals who are Indian residents and can show a regular income source.

Home loan rates of interest are determined in India based on specific benchmark parameters that include the following:
Value of the property
Credit score of the applicant
The income of the individual
Amount of loan
Status of employment
Gender (some banks offer home loans to women at discounted rates of interest)
Valuation Report
Yes, generally, most banks and NBFCs in Noida allow their customers with an existing home loan to top it up with an additional loan amount for certain expenses such as a child's education, marriage, or medical emergencies.

The best way to choose a bank or NBFC in Noida for a home loan facility is to compare the interest rates offered by different financial institutions in the city. It is generally recommended to choose a lender that offers the lowest interest rate on the home loan.