HDFC Bank Home Loan
The competitive interest rates and flexible repayment options make HDFC a forerunner in the Home Loans segment. A prospective borrower can avail an HDFC home loan online, too, at attractive rates of interest starting from 8.70% per annum for a loan amounting to Rs. 10 crores. The loan tenure is up to 30 years, and the bank offers its customers simple repayment options by way of EMI starting at Rs. 762 per lakh. HDFC home loan comes with a processing fee of up to Rs. 3,000 (exclusive of taxes) for salaried and self-employed professionals and up to Rs. 4,500 (tax exclusive) for self-employed non-professionals. HDFC also provides a Rural Housing Loan plan for people working in plantations, agriculture, horticulture, dairy farming, and the like who aspire to buy/rebuild homes in villages or their native towns.
HDFC Bank Home Loan EMI Calculator
Avoid confusion get it right with BASIC
Break up of Total Payment
Principal Amount

Total Interest
HDFC Housing Loan Key Highlights
Get the lowest interest rates with HDFC Bank
Loan Amount
Basis customer profile / up to 90% of the cost of property
Rate of Interest
Starts at 8.70% per annum
RPLR
18.3%
Processing Fee

Up to 0.5% of the loan amount or Rs. 3,000 (whichever is higher) - for salaried/self-employed professionals

---

Up to 1.5% of the loan amount or Rs. 4,500 (whichever is higher) - for self-employed non-professionals

Maximum Tenure for Repayment
30 years
Penal Rate of Interest
Up to 24% per annum
Rate Packages
Fixed/Floating
Charges for Prepayment/Foreclosure
0-2%
HDFC Home Loan Interest Rates in 2023
HDFC offers home loans to its customers at an interest rate of 8.4% p.a. onwards. The HDFC bank home loan interest rate is likely to vary for different loan slabs offered by the bank. The table below enlists the various home loan slabs by HDFC bank and their respective rates of interest:
| Loan Slab | Interest Rate for Home Loan |
| --- | --- |
| Up to Rs. 30 lakh for women | 8.95% p.a. to 9.45% p.a.   |
| Up to Rs. 30 lakh for other individuals | 9.00% p.a. to 9.50% p.a.   |
| Loan between Rs. 30.01 lakh and Rs. 75 lakh for women | 9.20% p.a. to 9.70% p.a.   |
| Loan between Rs. 30.01 lakh and Rs. 75 lakh for other individuals | 9.25% p.a. to 9.75% p.a.   |
| Loan amount of Rs. 75.01 lakh and higher for women | 9.30% p.a. to 9.80% p.a.   |
Interest rates were last updated on 17th August 2023
HDFC Bank Home Loan Eligibility Criteria
HDFC offers home loan facilities to customers as per their income and ability to repay the loan amount. The table below lists HDFC home loan eligibility criteria that one must meet to qualify for receiving the loan amount from the bank:
| Eligibility Parameters | For Salaried Individuals | For Self-Employed Individuals |
| --- | --- | --- |
| Age Range (in years) | 21-65 | 21-65 |
| Nationality | Indian Resident | Indian Resident |
| Minimum Income Earned | Rs. 10,000 per month | Rs. 200,000 per annum |
HDFC Home Loan Processing Fee and Charges
HDFC Bank charges its customers a certain fee to cover the cost of processing their home loan application. This is known as the home loan processing fee. Given below are the HDFC home loan processing fee and home loan charges that the bank levies as part of the home loan approval process:
Processing Fee

0.5% or Rs. 3,000 (whichever is higher)


ECS Dishonour Charges

Rs. 300


Provision of Documentation List

Up to Rs. 500


Late EMI Payment Charges

Rs. 300 + GST @18% (subject to revision)


Statutory Charges

As per state-applicable laws


Cheque Bounce Charges

Rs. 500 due to fund insufficiency

Rs. 350 due to funds transfer cheque return

Rs. 50 per instance for cheque return due to technical reasons

Document Retrieval Charges

Rs. 75 per document set (after disbursement)


Cost of Photocopies of Title Documents

Up to Rs. 500

Top Banks for Home Loans in India
Top NBFCs for Home Loans in India
Home Loan in Top Cities Get a Free Consultation from BASIC Home Loan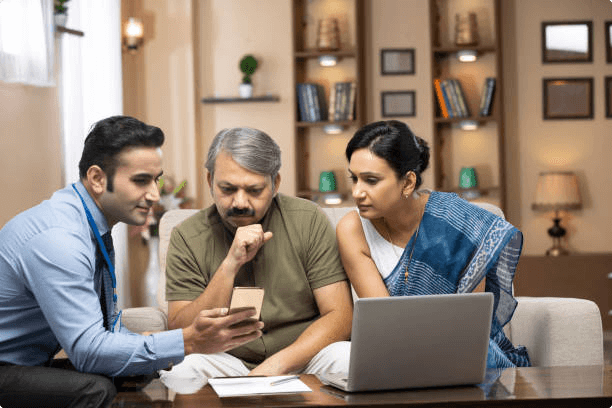 HDFC Home Loan Schemes and Top Plans
HDFC customers looking for home loans can choose from a variety of options offered by the bank from time to time. Listed below are the top 5 home loan schemes and plans that are currently popular among HDFC customers:
1. HDFC Home Loan
Loan facility open for Indian residents only



Offered to individuals keen on buying residential properties from Development Authorities, such as flats, row houses, or bungalows
The loan amount offered up to 90% of the total cost of the property
Special interest rebates available for women
2. HDFC NRI Home Loans
Devised explicitly for Non-Resident Indians interested in buying residential properties from private developers and Development Authorities of India



The loan can be availed for buying a flat, row house, or bungalow in any part of India
NRIs can avail of advisory services for getting a home loan in the country they currently stay in
3. HDFC Plot Loan
Designed for buying a plot via direct allotment



Loan available for buying a resale plot also
Flexible options for loan repayment
Counselling from experts available on technical/legal matters
No hidden charges
4. HDFC Balance Transfer Loans
Applicants can conveniently transfer their existing loan amount from other banks to HDFC
Flexible loan repayment options are available
Top-up loan of up to Rs. 50 lakh offered
Special tie-up with AGIF for Home Loans for employees of the Indian Army
5. HDFC Home Improvement Loan
Offered to both new and existing customers of the bank
Designed for home renovations and upgrades
Rate of interest similar to that of a standard HDFC home loan
Easy and seamless documentation for home loan application
6. HDFC Top-Up Loans
Up to Rs. 50 lakh maximum loan amount offered
Applicants can avail of loan facilities both for personal and professional requirements
Application for a loan can be made only after 1 year of the final settlement of the existing home loan and after taking possession of the existing property against which the loan has been taken
7. HDFC Home Extension Plan
The loan amount is offered for up to a maximum duration of 20 years
Home loan plan specifically designed for adding space or making extensions to your existing home space
Special rebated interest rates available for women applicants
8. HDFC Rural Housing Loan
Designed especially for planters, dairy farmers, horticulturists, and agriculturists aspiring to buy a residential property in villages or their native urban towns
Agriculturists are allowed a longer tenure for loan repayment (up to 20 years)
Agriculturist applicants are also exempted from IT Return filing
Note: All of the above home loan plans are made available to applicants solely at the discretion of HDFC Bank, taking into consideration the earning and repayment capacity of the applicant.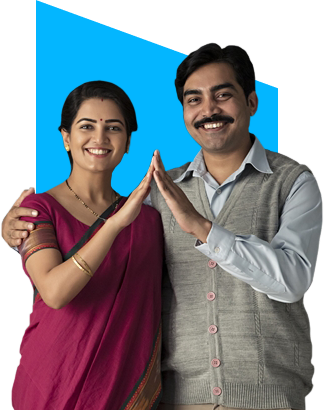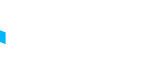 Get Home Loan Starting at 8.5% Interest Rate from BASIC Home Loan
Documents Required for HDFC Home Loan
HDFC mandates all home loan applicants to submit a set of specific documents as part of the loan application procedure. A list of all the required HDFC home loan documents that need to be duly submitted to the bank to apply for a loan facility is detailed as follows:
Documents Required for Salaried Applicants
Proof of Income
Bank statements of the last 6 months as proof of no other impending loans
Salary slips for the previous 3 months
The latest copy of IT Returns and Form 16
Other Required Documents
A cheque for the processing fee payable in the name of HDFC Home Loans
Details of current employment
Duly signed recent passport-sized photographs of the applicant and co-applicant (if applicable)
Documents Required for Self-Employed Applicants
Proof of Income
Profit & Loss account statements and Balance Sheet for the last 3 years
IT Returns for the last 3 years (Attested by a professional CA)
Total income for the last 3 years
Complete details of the applicant's business
Current account statements of the business and savings accounts for the last 6 years
Other Required Documents
Deed of Partnership (in case applicable)
A cheque for the processing fee payable in the name of HDFC Home Loans
Complete business profile
A detailed list of shareholders and Company Directors
Latest Form 26 AS for proof of tax
Signed passport-sized photographs of you and your co-applicant (if applicable)
Complete details of running loans (if any) taken in the name of the applicant or their business
Common Documents Required from Both Salaried and Self-Employed Applicants
Type of Document
Documents Required
Identity & Address Proof

Voter ID, Driving License, Aadhar Card, Copy of Passport

Documents Related to Property

For home resale - receipt of payment to the builder, title deed, and copy of sale agreement
For new homes - receipt of payment to builder and copy of buyer agreement
For the construction of the home - proof of 'no encumbrance' on the property, title deed of the plot, and estimate of construction provided by the architect
Interest rates were last updated on 15 July 2023
Apply for HDFC Bank Home Loan at Low Interest Rates
Apply Now
Apply Home Loan Through BASIC Home Loan
Applying for a home loan from HDFC is as easy as 1-2-3. Given below is a simple method to apply for an HDFC home loan:
Proceed to the APPLY NOW section on the website - BASIC Home Loan
Fill in the form by entering your Name, Contact details and submit the form
The team from BASIC Home Loan will reach out to you to initiate a hassle-free Home Loan application process
Find HDFC Home Loan Offices Near You
You may choose to get in touch with the nearest branch of HDFC Home Loan where you reside, for any queries, complaints, or redressal of grievances. You can easily look up online for an HDFC home loan branch near you or connect with the BASIC Home Loan representative in your city for further assistance.
Disclaimer:
For the latest Home Loan Interest rates and updates in Eligibility criteria, Home Loan offers, Home Loan application Fee and Charges, Required Documents and other FAQs related to Home Loans, please refer to the HDFC Bank website.
FAQs
HDFC Home Loans currently offers housing loans at the starting interest rate of 8.70% per annum.
No, HDFC allows loan facilities to applicants up to 90% of the total cost of the property against which the loan is being availed.

Loan applicants require a CIBIL score of 720-750 to be considered eligible for a home loan facility.
It may take at least 3-7 business days for home loan approval after the loan application has been submitted. HDFC Bank will carry out a background verification process, after which the status of the application will be determined.

HDFC allows its customers to reduce the home loan interest rate by converting from one plan to another, opting for a shorter loan tenure, or making a larger down payment.

If you choose to pay all the EMIs on your home loan in one go, it is called pre-closing the loan account. In this case, there may be some pre-closure penalties or charges.

The current rate of interest for HDFC home loans in 2023 starts at 8.70% p.a.
HDFC customers can avail of a maximum home loan of up to Rs. 10 crores.

The process for prepayment of an HDFC home loan is as follows:
Inform the HDFC bank about your decision to prepay the home loan amount.
Submit proof of ID and loan statement.
Pay the outstanding amount as notified by the bank.
Upon payment, you will receive an acknowledgment letter from HDFC.
On full settlement of the loan amount, HDFC issues a No-Objection Certificate or NOC and a No-Dues Certificate. The bank will also return the original property documents to the customer.
After pre-payment, make sure that your CIBIL score has been updated.
You can easily get the home loan interest certificate from HDFC online by visiting https://www.hdfc.com/
At the top-right of the homepage, click on 'Existing Customer'.
Select 'For Home Loans' from the dropdown menu and view all the services listed under it.
Click on 'Certificate of Interest'.
Enter your account number and click 'Submit'. Follow the instructions on the screen to initiate the processing of your HDFC home loan interest certificate.