 Overview
You're one of a kind. Your home loan should be, too.
A comprehensive home loan platform with a variety of solutions tailored to your unique financial needs. Enjoy a smooth end-to-end experience with a 5x faster processing time by being identified by 70+ lenders who suit your requirements.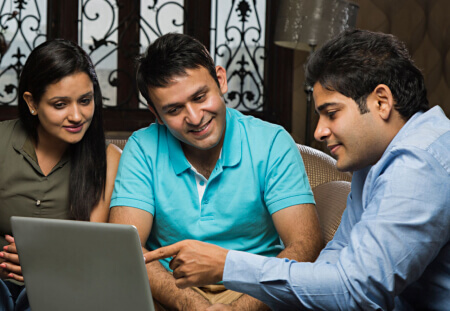 Home Loan
The most common type of loan availed to purchase a home. Depending on your financial institution you can get up to 80%-90% of the house's market price in the form of financing.
Home Loan Balance Transfer
Stabilise your finances by opting for transferring of home loan. Whether you're looking to lower your EMIs or consolidate your debts, refinancing your current home loan is easier than you think.
Loan against property
Smoothest means to raise a loan for your business or personal needs against your Commercial, Residential or Industrial property under attractive interest rates and a dedicated relationship manager to help you along.
Plot or Construction Loan
Build a home that fulfills all your needs with our customized options of Home Loans. Especially for you to buy a plot of land and build a new house on it in the following years.
Renovation or Extension Loan
Give your home a much-needed makeover with our Home Improvement Loan at exciting interest rates. It will allow you to repair and renovate your worn-out property and make it brand new for you and your family.
Home Loan Top Up
If you're having difficulty repaying your home loan or running out of funds, you can opt for the Home Top-up Loans. We have options to ensure that you can enjoy lower interest rates than a personal loan.
Lowest Interest Rates
Home loan interest rates have never been this low in the past 15 years. With the current range of home loan offers, you might be able to receive a low rate of interest on your house loan for any amount.
Affordable EMI Plans
With the greatest repayment flexibility, you may get the lowest home loan EMI of Rs. 626 per lakh. Some options are step- up EMIs, step-down EMIs, OD facility, balance transfer, top-up, and more.
No Foreclosure Charges
Prepayment options for home loans with a variable interest rate are the most flexible. There are no costs associated with partial or complete repayment. Depending on your income flow, you may be able to pay off your debt sooner and save money that way.
PMAY Subsidy
Beneficiaries of Economically Weaker Section (EWS)/Low Income Group (LIG), Middle Income Group (MIG)-I- and Middle-Income Group (MIG)-II seeking housing loans are eligible for an interest subsidy of 6.5%, 4% and 3% on loan amount up to Rs. 6 Lakh, Rs. 9 Lakh and Rs. 12 Lakh respectively.
Income Tax Benefits
If you are a first-time purchaser, you can claim a tax exemption on principal repayment under Section 80C, interest payments under Section 24 (b), and an extra benefit on interests under Section 80EE.
The Home Loan Process, Now Online
Avoid Confusion Get it Right with BASIC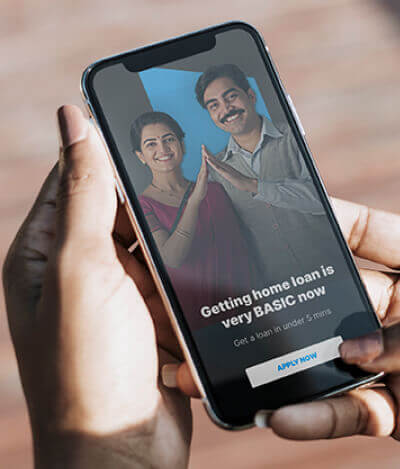 Apply at BASIC
Applying on our website takes only 30 seconds. Once we have your details, we will assign an advisor who will help you in the end-to-end fulfillment of your application. Our advisors are industry experts and stay by your side throughout your journey, as a single point of contact.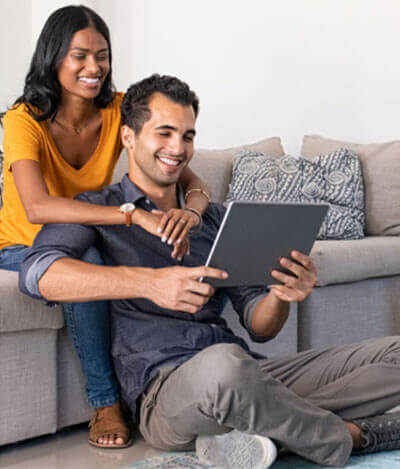 Get available bank offers, sitting at home
Get available bank offers, sitting at home
An assigned advisor visits your house and using our proprietary technology built on actual credit policies of the banks, checks your eligibility across 70+ lenders and generates offers from banks. No more visiting any bank branch or paying an upfront fee.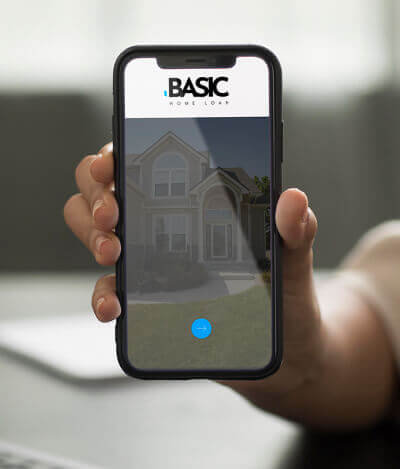 Advisor does a paperless application
Advisor does a paperless application
Once you select an offer, our advisor will do digital verification and onboarding for you. Post which our advisor will make a paperless login to the selected bank. No more hassles of complicated or pending documentation.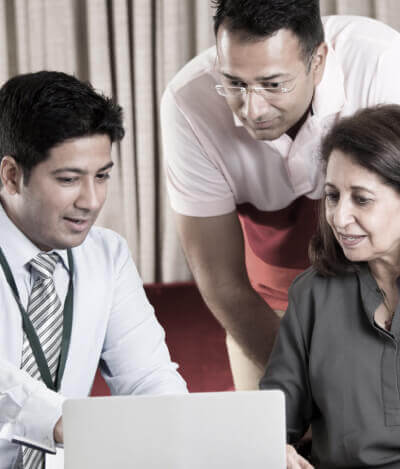 Advisor does the final documentation, and you get the loan
Advisor does the final documentation, and you get the loan
Once the application is approved, our advisor will collect all hard copy documents and submit them to the bank and your loan will be processed. It's that BASIC!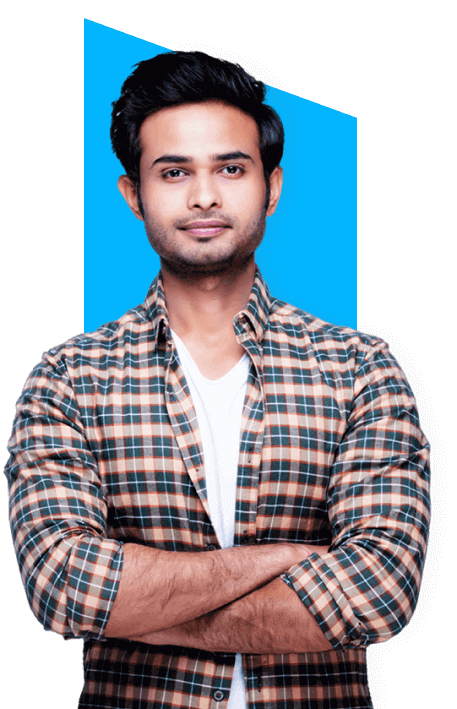 Age

18-60 years - Salaried

---

18-65 years - Self-Employed

Employment Status

The applicant can be (any one):

Salaried / Self-Employed / Self-Employed Professionals At least 3 years of experience

Nationality

Resident Indian

---

NRI (Non-Resident Indian)

Minimum Income

Salaried - INR 15,000 Per Month

---

Self-Employed - INR 20,000 Per Month
Adding a financial co-applicant can help in availing the bigger loan amount.

Enjoy better interest rates by adding women as co-owner.

All co-applicants need not necessarily be co-owners.

Generally, co-applicants are close family members.
Documents Required
Please note that the list of documents mentioned is indicative. During loan processing, additional documents may be needed. The same shall be communicated to you as and when required.*
Residents
Residents
KYC Documents – Passport, Driving License, Aadhaar Card, Voter ID Card, Registered Rent Agreement.
Employment details – ID Card, last 3 months' salary slips.
Bank account statements for the last 6 months (salaried)/ 12 months (self-employed).
Document of proof of business of minimum 5 years (for businessmen/ self-employed professionals)
Form 16 (Part A & Part B) and filed Income Tax Returns (ITR) for the past two years
Non-Residents
Non-Residents
The PAN Card for both applicant & co-applicant(s)
2 passport-sized photographs need to be attached to the application form
An HR confirmation letter mentioning designation, gross salary, present address, and contact details.
Work permit/CDC required
All pages of the passport needed for both the applicant and co-applicant(s) along with a valid work visa
Payslips for the last 3 months
An overseas bank statement for the previous 6 months (in which salary is getting credited)
The latest 6-month NRE/NRO bank statement
Income tax returns for the last 2 years. (If you have been working with the same organization for more than 2 years, then you only need to submit the income tax returns for the last year)
Interest rates & Charges
Get the lowest interest rates with our most trusted banking partners
| BANKS | ROI (Rate of Interest) | Processing Fees | Tenure (Years) |
| --- | --- | --- | --- |
| | 8.55% - 9.75% | INR 10,000 | 30 |
| | 8.75% -11.45% | INR 10,000 to 0.50% | 30 |
| | 8.60% - 15% | 0.30% to 1% | 30 |
| | 8.55% - 10.30% | INR 10,000 | 30 |
| | 10.15% - 10.30% | INR 20,000 | 30 |
| | 8.85% - 9.25% | 0.25% to 0.50% | 30 |
| | 8.75% - 9.60% | INR 10,000 to 0.25% | 20 |
| | 8.50% - 17% | min 1.00% | 25 |
| | 8.65% - 9.40% | 0.30% | 30 |
| | 8.65% - 9.85% | INR 3,540 to 0.25% | 30 |
| | 8.65% - 9.85% | INR 3,540 to 0.25% | 30 |
| | 8.95% - 12.00% | INR 3,540 to 0.25% | 30 |
| | 9.15% -12.95% | INR 10,000 to 0.25% | 30 |
| | 9.99% - 16.00% | 1.20% | 30 |
| | 9.00% - 16.75% | Min 1.5% | 30 |
| | 8.80% - 14.75% | 0.75% to 1% | 20 |
| | 9.20% - 11.50% | 0.50% to 1.75% | 25 |
| | 9.90% - 16% | min 2.00% | 30 |
| | 8.80% - 12.25% | 0.75% | 25 |
| | 8.80% - 16.50% | Min 1% | 30 |
| | 11.75% - 17% | 1.50% to 2% | 20 |

8.55% - 9.75%
ROI (Rate of Interest)
---
INR 10,000
Processing Fees
---
30
Tenure (Years)

8.75% -11.45%
ROI (Rate of Interest)
---
INR 10,000 to 0.50%
Processing Fees
---
30
Tenure (Years)

8.60% - 15%
ROI (Rate of Interest)
---
0.30% to 1%
Processing Fees
---
30
Tenure (Years)

8.55% - 10.30%
ROI (Rate of Interest)
---
INR 10,000
Processing Fees
---
30
Tenure (Years)

10.15% - 10.30%
ROI (Rate of Interest)
---
INR 20,000
Processing Fees
---
30
Tenure (Years)

8.85% - 9.25%
ROI (Rate of Interest)
---
0.25% to 0.50%
Processing Fees
---
30
Tenure (Years)

8.75% - 9.60%
ROI (Rate of Interest)
---
INR 10,000 to 0.25%
Processing Fees
---
20
Tenure (Years)

8.50% - 17%
ROI (Rate of Interest)
---
min 1.00%
Processing Fees
---
25
Tenure (Years)

8.65% - 9.40%
ROI (Rate of Interest)
---
0.30%
Processing Fees
---
30
Tenure (Years)

8.65% - 9.85%
ROI (Rate of Interest)
---
INR 3,540 to 0.25%
Processing Fees
---
30
Tenure (Years)

8.65% - 9.85%
ROI (Rate of Interest)
---
INR 3,540 to 0.25%
Processing Fees
---
30
Tenure (Years)

8.95% - 12.00%
ROI (Rate of Interest)
---
INR 3,540 to 0.25%
Processing Fees
---
30
Tenure (Years)

9.15% -12.95%
ROI (Rate of Interest)
---
INR 10,000 to 0.25%
Processing Fees
---
30
Tenure (Years)

9.99% - 16.00%
ROI (Rate of Interest)
---
1.20%
Processing Fees
---
30
Tenure (Years)

9.00% - 16.75%
ROI (Rate of Interest)
---
Min 1.5%
Processing Fees
---
30
Tenure (Years)

8.80% - 14.75%
ROI (Rate of Interest)
---
0.75% to 1%
Processing Fees
---
20
Tenure (Years)

9.20% - 11.50%
ROI (Rate of Interest)
---
0.50% to 1.75%
Processing Fees
---
25
Tenure (Years)

9.90% - 16%
ROI (Rate of Interest)
---
min 2.00%
Processing Fees
---
30
Tenure (Years)

8.80% - 12.25%
ROI (Rate of Interest)
---
0.75%
Processing Fees
---
25
Tenure (Years)

8.80% - 16.50%
ROI (Rate of Interest)
---
Min 1%
Processing Fees
---
30
Tenure (Years)
11.75% - 17%
ROI (Rate of Interest)
---
1.50% to 2%
Processing Fees
---
20
Tenure (Years)