IIFL Home Loan
IIFL Home Loan aims to make homeownership possible for every person in the country. The NBFC works towards offering housing finance options that are easy on the pocket and specifically targeted at first-time home buyers. Digital loan approval is one of the key highlights of IIFL Home Loan, which claims to approve housing loan applications within only 25 minutes! The interest rate starts at as low as 8.90% per annum with a processing fee between 0.50% and 1.75% levied on the applicant to cover the cost of loan application processing.
Both salaried and self-employed customers, particularly from marginalized sections of society, are encouraged to avail home loan options at IIFL. The maximum tenure for loan repayment stands at 25 years, and home loans can be used for all purposes conceivable - buying or constructing a residential property or making upgrades or improvements on existing property. Additionally, the NBFC allows for Home Loan Balance Transfer as well, encouraging other bank customers to come and avail of the lower rate of interest that IIFL Home Loan has on offer.
IIFL Home Loan EMI Calculator
Avoid confusion get it right with BASIC
Break up of Total Payment
Principal Amount

Total Interest
IIFL Home Loan Key Highlights
Get the lowest interest rates with IIFL Home Finance
| | |
| --- | --- |
| Loan Amount | Up to Rs. 2 crore |
| Rate of Interest | 8.90% p.a. onwards |
| RPLR | |
| Processing Fee | 0.50% - 1.75% |
| Maximum Tenure for Repayment | 25 years |
| Penal Rate of Interest | 18% p.a. Of EMI outstanding |
| Rate Packages | |
| Charges for Prepayment/Foreclosure | None |
IIFL Housing Finance Interest Rates in 2023
IIFL Home Loan offers a rate of interest starting at 8.90% to its housing finance applicants. This rate of interest (which may be subject to change by the NBFC) is offered at a home loan amount borrowed for a tenure of up to 25 years. IIFL also encourages customers of other banks and NBFCs to shift the balance loan amounts from their existing banks via the Home Loan Balance Transfer facility. This allows other bank customers to avail of the low-interest rate benefits that IIFL offers about its home loans. The table below indicates the IIFL home loan interest rate as of September 2023 for different categories of loan applicants:
| Loan Slab | Interest Rate for Home Loan |
| --- | --- |
| For Salaried Employees | Starts at 8.90% per annum  |
| For Self-Employed Applicants | Starts at 8.90% per annum  |
Interest rates were last updated on 13th September 2023
IIFL Home Loan Eligibility Criteria
To be able to avail of a home loan facility with IIFL Home Loan, you must adhere to a set of predefined criteria by the NBFC, which is listed below. Please take a look at the IIFL home loan eligibility requirements before filing a loan application:
| Eligibility Parameters | For Salaried Individuals | For Self-Employed Individuals |
| --- | --- | --- |
| Age Range (in years) | 18-75 years | 18-75 years |
| Nationality | Resident Indian Citizen | Resident Indian Citizen |
| Minimum Income Earned | | |
IIFL Housing Loan Processing Fee and Charges
As part of the processing of the home loan application, IIFL charges its customers a nominal processing fee coupled with some additional charges to cover the cost involved in the process. Listed below are the complete details of the IIFL home loan processing fee and other charges that the company levies on its home loan applicants:
Processing Fee

0.50% - 1.75%


CERSAI Fees

For loan amounts more than Rs. 5 lakh: Rs. 100
For loan amounts less than Rs. 5 lakh: Rs. 50

Charges for Late Payment

18% per annum of the EMI outstanding


Legal Handling/Transaction Charges in Case of Loan Balance Transfer

Rs. 2,500


Charges for ECS/Cheque Dishonour

Rs. 500 for each ECS/cheque bounce
No charges on the representation of ECS/cheque


Prepayment/Foreclosure Charges

No foreclosure or part prepayment charges are levied on home loans issued to individuals on floating rate of interest
In the case of non-individual entities: 5% of prepaid amount for full/partial prepayment within the first year of the fir Get a Free Consultation from BASIC Home Loan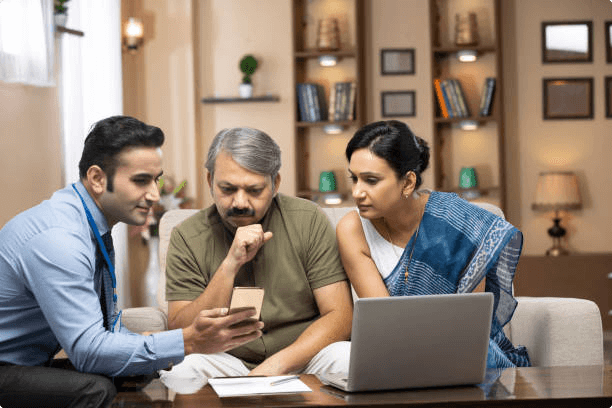 IIFL Home Finance Schemes and Top Plans
IIFL Home Loan offers a variety of housing finance schemes to its customers to meet their varied requirements. Some of the top loan schemes offered by the company are listed below:
1. IIFL Home Improvement Loan
Max loan amount: Up to Rs. 50 lakh
Objective of the loan: To extend, renovate, and enhance the existing residential space
Max loan tenure: Up to 25 years
2. IIFL Pradhan Mantri Awas Yojana
Subsidy offered: Up to Rs. 2,67,000
Loan purpose: To enable people from economically weaker sections of society, Lower Income Groups (LIGs), and first-time home buyers from Middle-Income Groups (MIGs) to buy a home
3. IIFL New Home Loan
Amount of loan offered: Starting at Rs. 2 lakh
Loan objective: To enable salaried and self-employed individuals to buy a residential property
Loan tenure: Up to 25 years
The loan is available only for resident Indian citizens
4. IIFL NRI Home Loan
Loan option specifically for Persons of Indian Origin (PIOs) or Non-Resident Indians (NRIs) who wish to buy residential properties in India

5. IIFL Home Loan for Uniformed Services
Home loan plans can be availed by the personnel of the Indian Defence Forces and Paramilitary Forces (both working and retired)
Free health insurance worth up to Rs. 3 lakh is offered for 12 months along with the loan amount, starting from the date of the first loan disbursal
Loan can be availed for buying a house as well as for construction of new home
Can be used for buying a plot and constructing a residential property on it
6. IIFL Home Loan Balance Transfer
Available to customers of other banks and NBFCs who want to transfer their existing home loan amount to IIFL Home Loan on account of lower interest rates and/or better terms of service.

Note: All of the above home loan plans are made available to applicants solely at the discretion of IIFL Home Finance, taking into consideration the earning and repayment capacity of the applicant.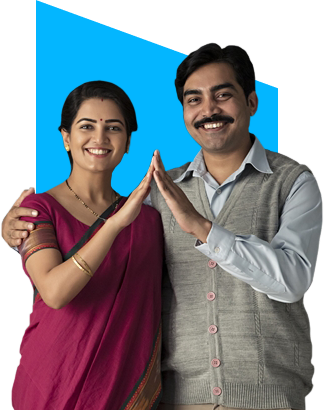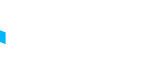 Get Home Loan Starting at 8.5% Interest Rate from BASIC Home Loan
Documents Required For IIFL Home Loan
Like every other financial company offering a loan facility, IIFL Home Loan would require you to submit a set of specified documents as part of your home loan application. These documents must be attached to the application form that you duly fill out with the assistance of your BASIC Home Loan representative. Listed below are some of the standard IIFL home loan documents for salaried and self-employed applicants:
Documents Required for Salaried Applicants
Proof of Income
Bank statement of salaried account for last 6 months
Salary slip of employee of last 2 months
Latest ITR or Form 16 (whichever is available)
Documents Required for Self-Employed Applicants
Proof of Income
Profit & Loss Account and Balance Sheet with all annexures attached (all CA-attested and audited, if applicable)
ITR with computation for the last 2 financial years
Statement of the business entity's current account for the last 6 months
Statement of the applicant's savings account for the last 6 months
Common Documents Required from Both Salaried and Self-Employed Applicants
Type of Document
Documents Required
Identity & Address Proof

Driving License, Voter's ID, Credit Card with Photo. Aadhar Card, Passport

Documents Related to Property

Copy of Sale Agreement (if applicable)
Receipts of payment to Builder
Copy of complete document chain of the property
Copy of Letter of Allotment/ Buyer Agreement
Interest rates were last updated on 15 July 2023
Find IIFL Home Loan Offices Near You
Applying for a home loan with IIFL is a simple process that can be completed online from the comfort of your home! Just follow the simple instructions below to apply for an IIFL home loan:
Visit the BASIC Home Loan website.
Go to the section 'Apply Now'.
Fill out the form provided in the section with your name, contact information, and all other details specified as required.
Submit the form by clicking on the button that says 'Submit'.
Wait for a BASIC Home Loan team member to connect with you, who will then guide you through the application process of filing for a home loan with IIFL.
Find IIFL Home Loan Offices Near You
IIFL Home Loan serves all major cities in India. You can easily look up the nearest branch office in your city online or reach out to a representative of the BASIC Home Loan team, who will then connect with you at the earliest to initiate your home loan application process. In case of any other queries, complaints, or grievances, please feel free to visit the nearest branch of IIFL Home Loan in your city.
Disclaimer:
Please refer to the official website of IIFL Home Loan for the latest home loan interest rates and updates on eligibility criteria, home loan schemes, home loan application fees, required documents, and other FAQs on home loans.
FAQs
IIFL Home Loan offers a rate of interest starting from 8.90% onwards.

The minimum salary range for home loan applicants may generally vary for different cities. For instance, loan applicants from Mumbai, Pune, Delhi, Bengaluru, and Chennai must be able to show proof of minimum salary as Rs. 20,000 per month. Those applying from other Indian cities however must be earning at least Rs. 15,000 a month to be considered eligible for home loan applications.

A maximum loan of up to Rs. 2 crore can be availed at IIFL Home Loans, depending on the applicant's eligibility.

IIFL Home Loan generally considers a CIBIL score of 750 a good benchmark for housing finance applicants.

IIFL prides itself in offering home loan approvals to applicants in only 25 minutes!

Yes, IIFL is registered with the Reserve Bank of India as an NBFC or Non-Banking Financial Company not taking public deposits and adheres to all best practices laid out by the RBI.

IIFL levies pre-closure or foreclosure charges on home loans in the average range of 0%-5%.

IIFL offers home loans to applicants for a maximum duration of up to 25 years.