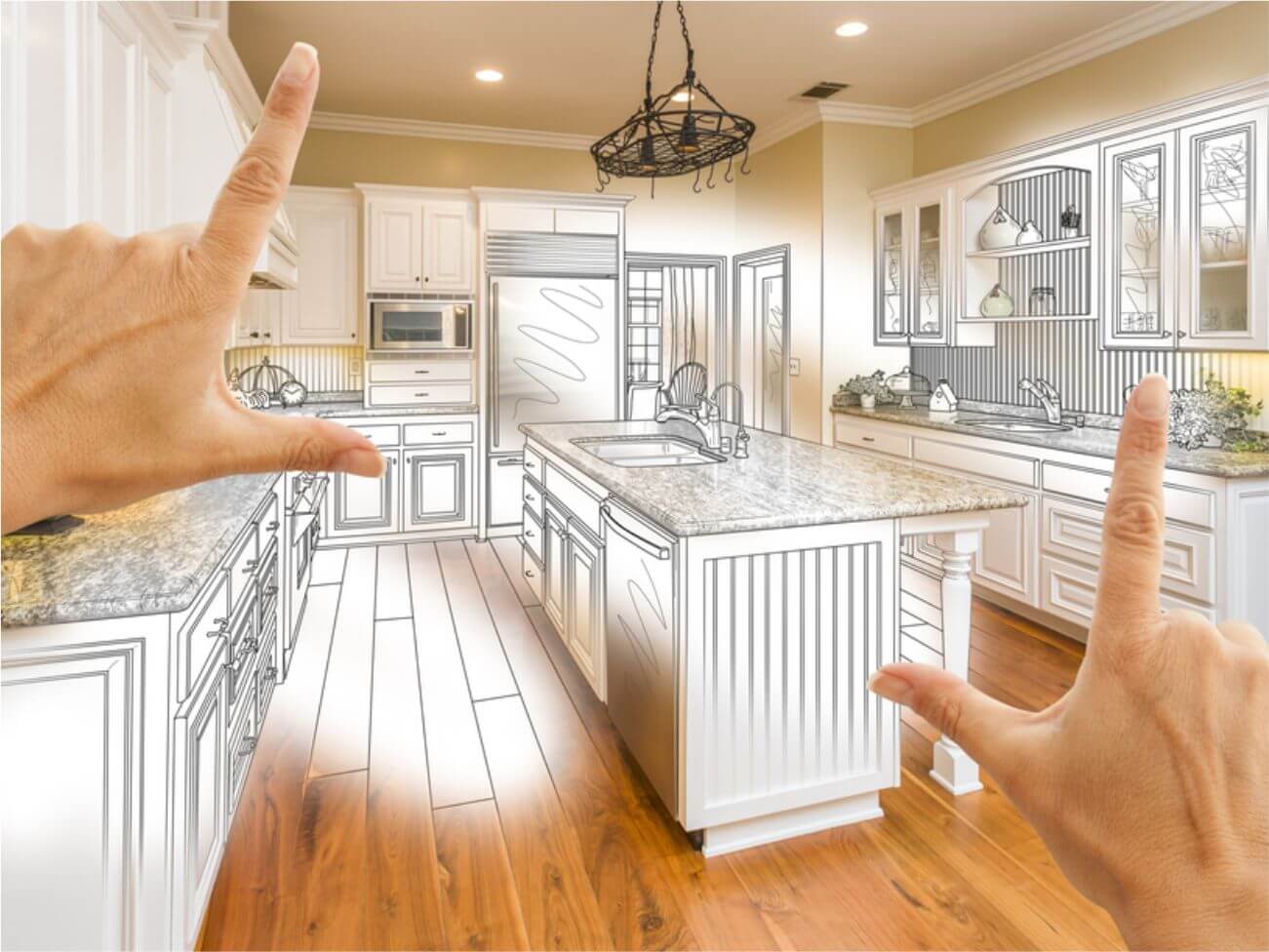 Give your home a much-needed makeover this Festive Season with a Home Renovation Loan
At this time of the year when we look forward to celebrations, gatherings, and togetherness as a family, it is also the perfect time to give your home an upgrade. Whether you want to revamp your interiors with a new flooring or wall finish, update your kitchen cabinets or get a new outdoor space in your backyard – it's time to think about renovating your home. But how do you finance such a project with a high cost of living? For many people, these costs can seem unrealistic, causing them to delay their dream of upgrading their homes.
If you are looking for financial assistance to carry out these upgrades on a budget then you should consider getting an affordable home renovation loan. This loan is designed to help you finance the costs of extending or renovating your home.
How is a Home Improvement Loan different from a Home Loan?
A home improvement loan is a type of home loan that lets you renovate or extend your home by approving a loan amount against the estimated cost of the renovation. They are similar to home loans. While a home loan is used to purchase a house, a home improvement loan allows you to upgrade your existing home. It's an easy, hassle-free, and flexible way of making your home a more comfortable place to live.
Tenure is typically 15 - 30 years and interest rates at present are in the 8-9% per year range, depending on the lender, loan amount, and eligibility. The lender typically funds 80% of the work estimate on improvements or extensions to the home.
The eligibility criteria are the same as for a home loan i.e. the applicant's age should be between 18 - 60 years for salaried (and 65 years if self-employed). However. in contrast to a home loan, the success of a home improvement loan is easier since the financial institution uses existing assets to confirm eligibility.
Keep reading to learn more about the advantages of a home renovation loan
There are several benefits to taking out a home extension or renovation loan. Firstly, you can enjoy the benefit of low-interest rates this festive season as many banks and housing finance providers will be offering attractive home renovation loans and cashback schemes on account of the festive season. Secondly, it can help you to spread the cost of the project over several years, making it more affordable. Thirdly, the interest you pay on a loan is usually tax-deductible, which can save you money in the long run.
Whatever option you choose, make sure you shop around and compare interest rates before you commit to anything. With a little planning and research, you can find the perfect loan to finance your home extension or renovation this festive season.
Give your place a complete makeover with flexible repayment terms
Salaried borrowers who meet all the eligibility criteria can benefit from a lower interest rate on home renovation loans. This allows you to pay affordable EMIs while choosing a longer repayment period that is pocket-friendly. A home renovation loan usually has a repayment period of up to 30 years, which allows you ample time to repay in installments and become debt-free. You can use a home loan EMI calculator to calculate the same.
You can opt to repay the loan amount in a fixed monthly installment or a single installment if you have enough savings and are financially secure. However, if you don't have enough savings to meet the home renovation loan amount, you can go for a home renovation loan with flexible repayment terms. This is a good thing if you don't have enough savings to meet the renovation loan amount because you can delay the repayment of the loan amount for a few years.
Claim tax benefits on it. Here's how
As part of the renovation of your home, you may borrow a specific amount based on your needs and claim a tax deduction of up to Rs 30,000. Home improvement loans are tax deductible up to Rs 30,000 per year under Section 24 of the Income Tax Act, 1961. Thus, if you are already repaying a home loan and claiming an income tax deduction on interest repayment, you can deduct Rs 1,50,000 per year from both home loans and home loan improvements.
Enjoy attractive offers during the festive season
During the festive season, banks and financial institutions offer attractive loan interest rates. This makes it the ideal time to apply for a loan to finance your home renovation from the best home loan provider in India. Such special deals will allow you to enjoy attractive home renovation loan schemes with low-interest rates. You can also get a home renovation loan with a fixed interest rate. In addition, you can enjoy attractive and beneficial home renovation loan offers like cashback on the login fee and processing charges. Typically, these offers are only available during the festive season; so, if you want to save money on your home interior loan, you should take advantage of them then.
Published on 11th November 2022